Just a few weeks ago, I posted an update on the latest Funko Pops I added to my collection. This time around, I can show you some more new ones. The GameStop exclusive lunch box with Duke and Cobra Commander have arrived!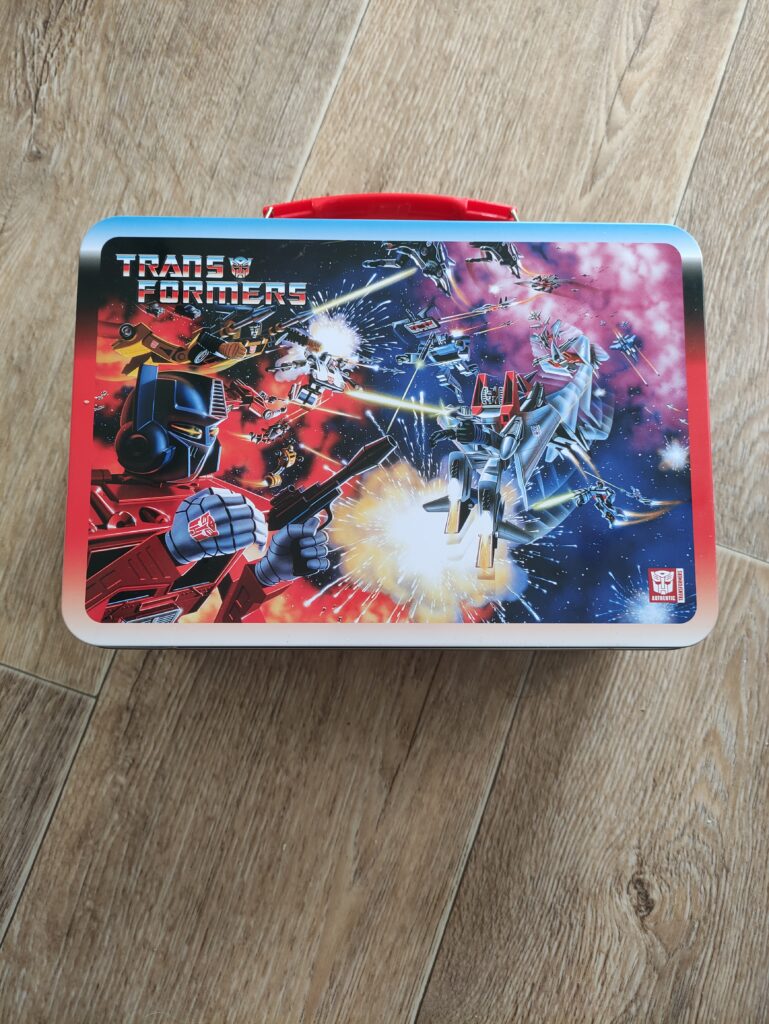 The lunch box is really nice. Very bright colors and lovely artwork. I was a bit afraid that the international transport would damage it, but it arrived in pristine condition.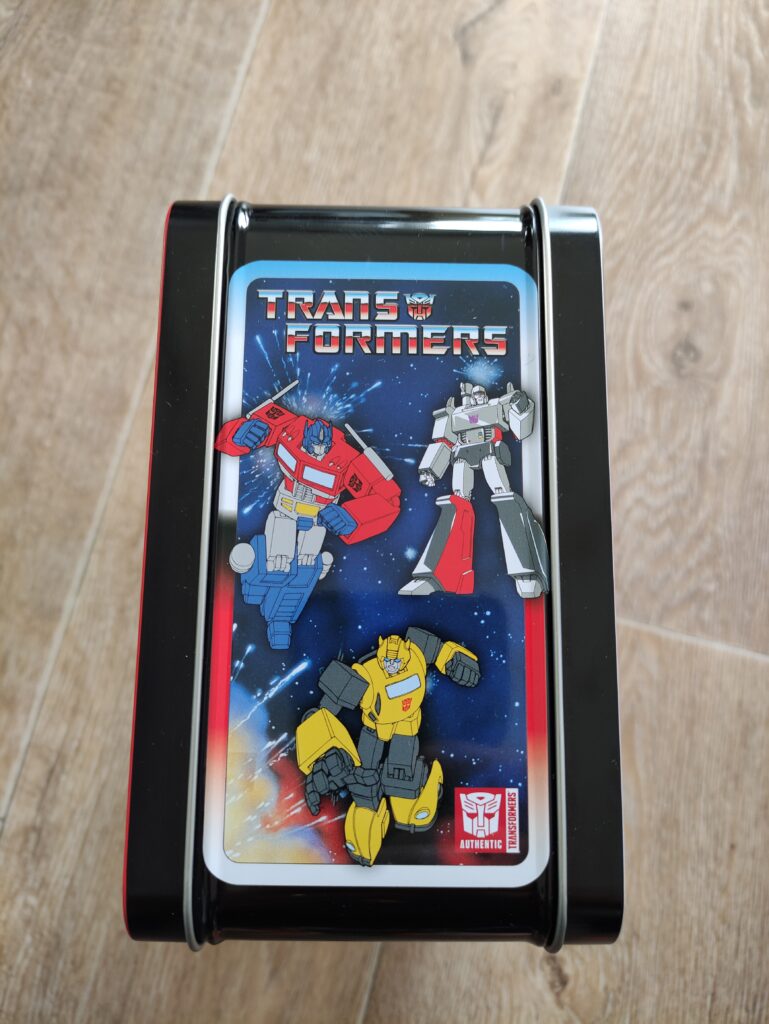 The box has 2 themes, two sides for the Transformers, two sides for G.I. Joe. You've already seen the Transformers' sides, get ready for the Joe sides of the lunchbox.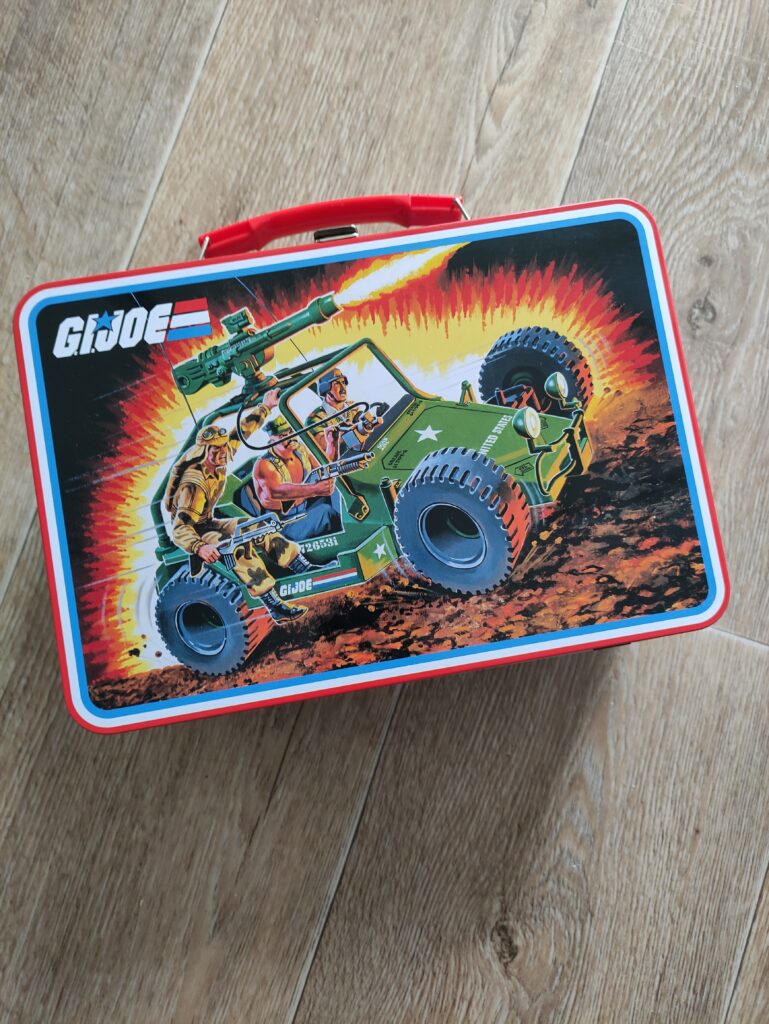 Ain't she a beauty? The A.W.E. striker in all it's original box art glory! Crankcase at the wheel, Gung-Ho riding and wielding a shotgun and Dusty hanging on for dear life on the side.
On the sides, we get Duke, Shipwreck and Zartan. Nice characters, but the link between them and the box is missing. Sure, they all got a Funko Pop figure made (Zartan even has a chase figure), but other than that… why put them on this lunchbox? The theme is heroes vs villains and contains Optimus Prime or Duke for the good guys and Megatron or Cobra Commander for the bad guys. Both the Transformers are on the side of the lunchbox. Why is good old CC left out and being replaced by Zartan? Strange design choices.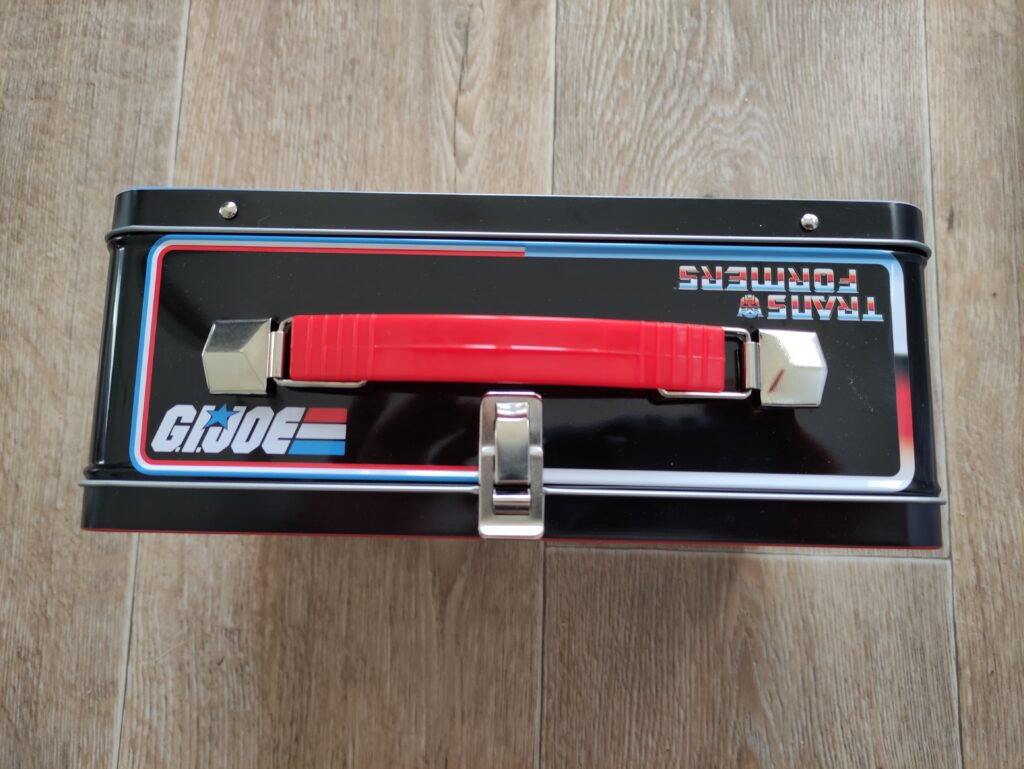 The top of the lunchbox is displaying both the G.I. Joe and Transformers logo flanking the bright red handle. The colored bands around the logo's match those from the big images on the front and sides which is a nice design touch.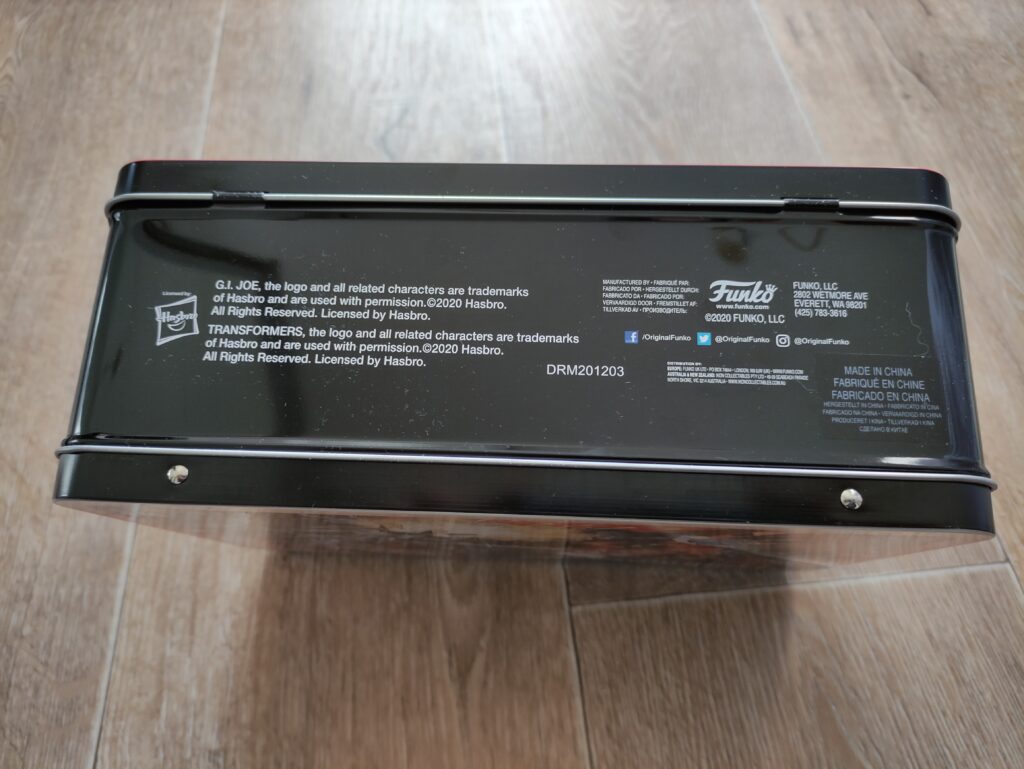 Okay, this isn't the most interesting shot, but hey, I'm just glad I can show off this lunchbox that I'm picturing it from all sides. The bottom is printed with some legal information about the brands and a 'Made in China' sticker.
Now let's take a look on what's inside this beauty.
First off, there are 4 buttons, one for each of the heroes and villains. Next, you get a very nice Cobra logo keychain. And finally, there's also a G.I. Joe logo decal sticker included. While these are all very nice, the Funko Pops are the real attraction here, so let's take a closer look at them.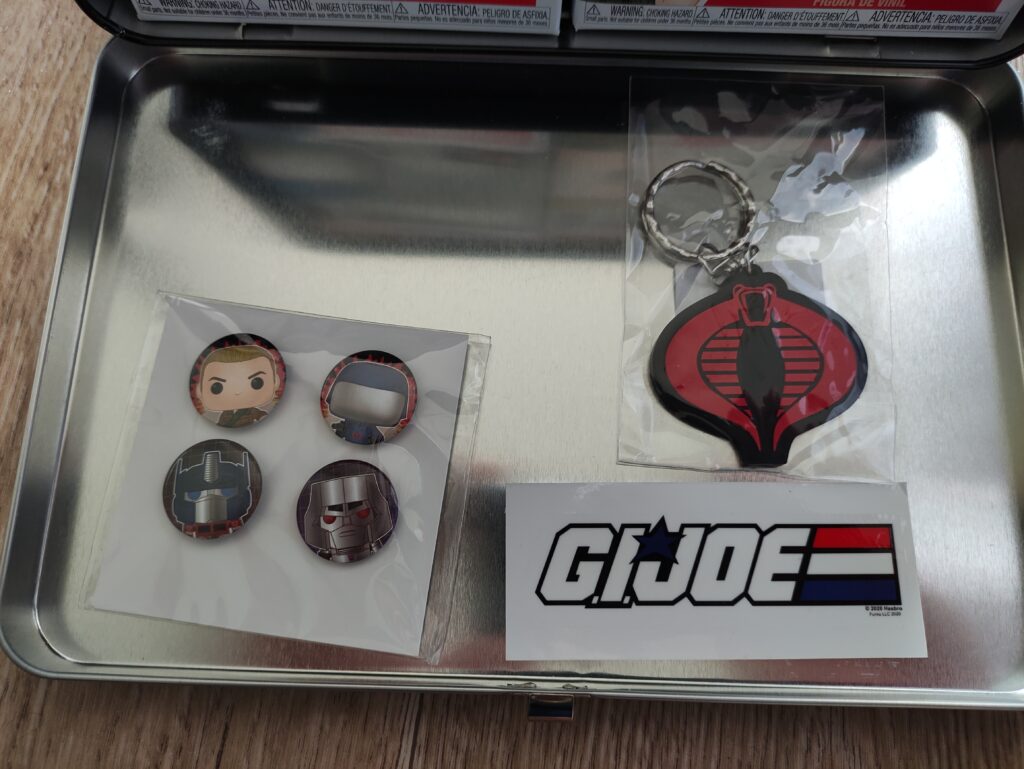 This is Cobra Commander.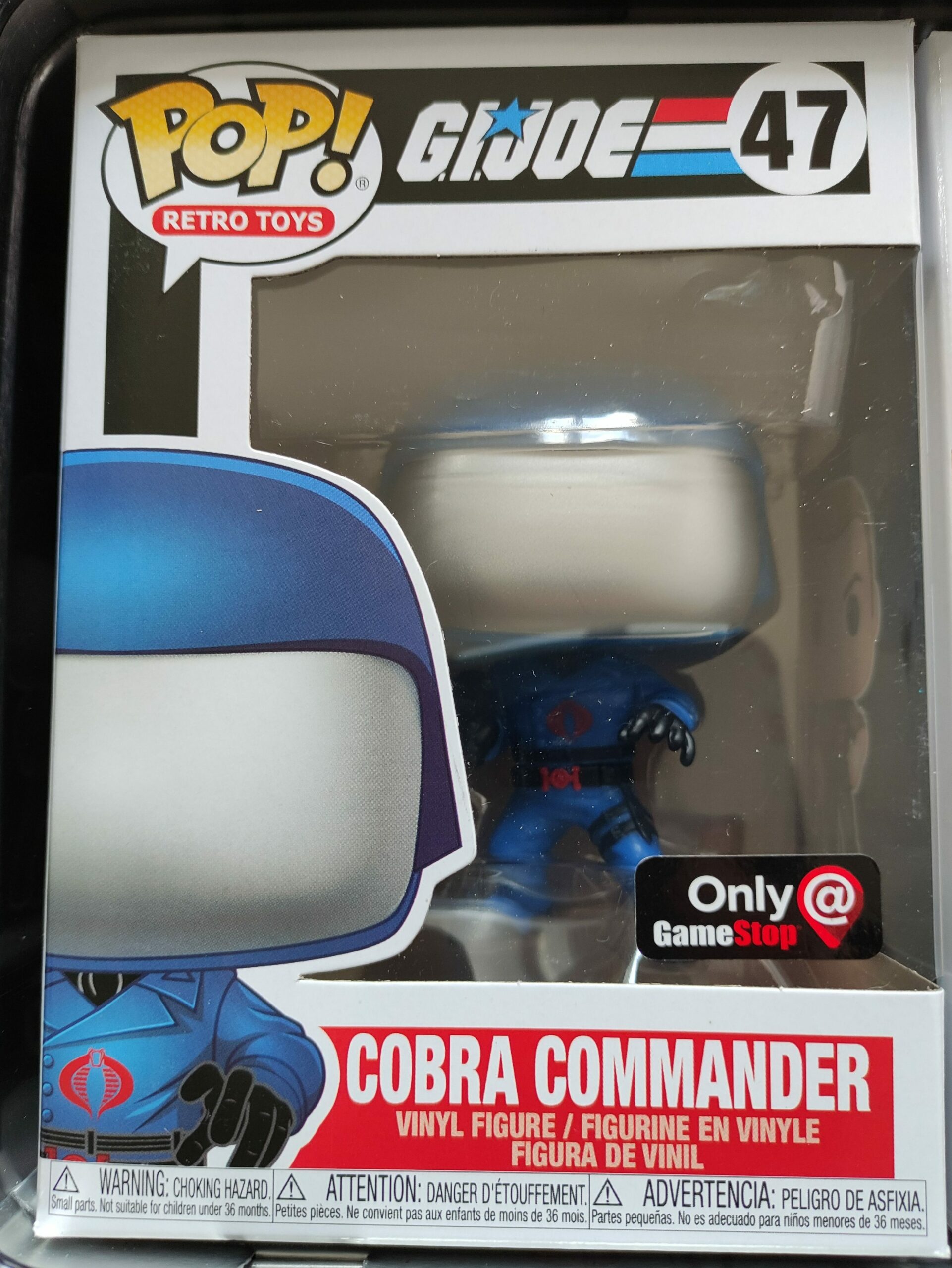 This is the third Funko Pop figure of the big snake. The #44 shows him in his Battle Helmet as well, but with a silver pistol. The #46 (Bait Exclusive) shows him with his cloak. I'll put a comparison below.
As you can see, each time, there are some differences to the color and the design of the figure. And enough reason for collectors to buy them. There is actually another Cobra Commander out there in Funko Pop land, the #47 Freddy Funko in Cobra Commander style. This one is extremely rare (limited to 400, 2016 SDCC) and is on my radar, just not in my budget for now.
The second Pop in the lunchbox is that one of Duke.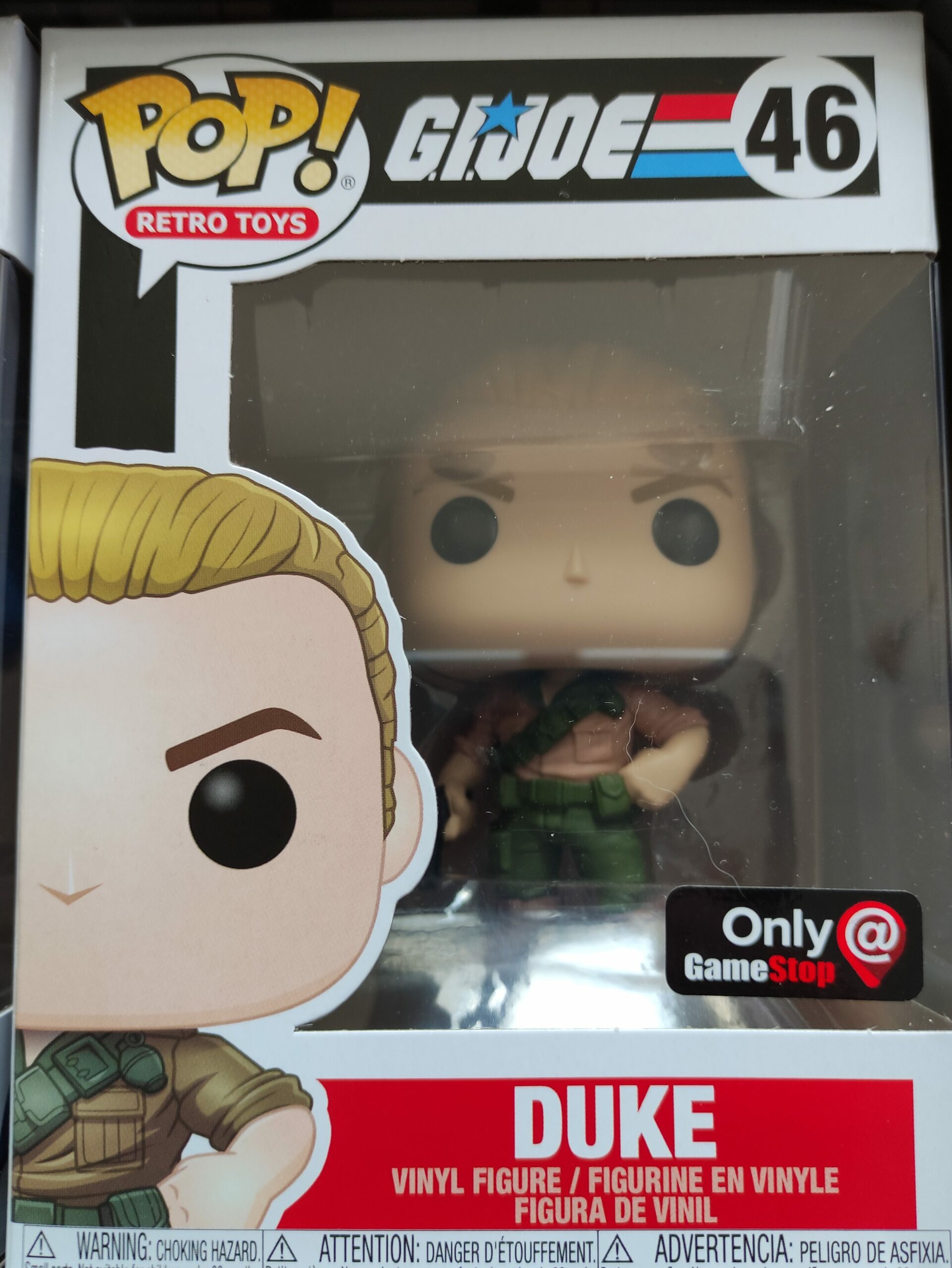 Blond hair, green pants, tan shirt, green belt. It's classic Duke.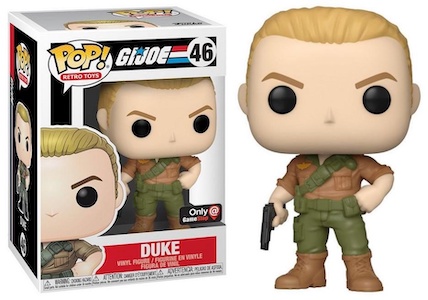 I'm surprised it took so long before we got a Duke figure. He is one of the popular figures and a leader of the G.I. Joe team, still, they released Shipwreck, Leatherneck and Beach Head before him. I guess, he only got introduced in the comics after a while (way back in issue #22) as well. Together with Roadblock, who got a Pop before him too.
Well, that's it for now. I've got some more toys incoming soon, be sure to keep following on the Socials and stay up to speed. Any feedback is welcome through commenting here or over on Twitter or Instagram. You can also send an email if you have feedback, questions, praise or remarks.
Happy Collecting and YoJoe!